Distribution
EL SALVADOR
Chicago Digital Power qualifies and authorizes the most efficient and responsible local wholesale distributors and energy solutions specialists in each of the over 20 countries that CDP products are available.
By selecting the country in this section you will view the list of our local authorized distributors that share out commitment in quality standards for service and support.
You will also find a list of local "Power Partners", these are selected dealers that have been trained to offer the corporate users the best over-all solution to their energy needs.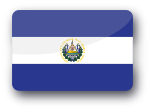 EL SALVADOR

OMEGA TECHNOLOGY DE EL SALVADOR S.A. DE C.V.
Alameda Roosevelt y Final 53 Av. Norte, # 2736 San Salvador
El Salvador, C.A.
Tel. 2260-0022
Email
Web Site